Francesca di Chimici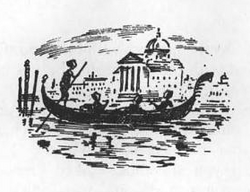 Formal Title
Princess Francesca di Chimici of Bellona
Francesca di Chimici, Princess of Remora
[1]
Alias
Francesca Albani
[2]
, Cesca
Francesca di Chimici is the only daughter of Prince Jacopo the Younger of Bellona. She is the younger sister of Filippo di Chimici, the heir to Jacopo the Younger. Francesca was a childhood sweetheart of her cousin, Gaetano di Chimici, with whom she still has reciprocated feelings for[7].
She is described as being very dark haired and beautiful, possessing a warm demeanor towards her family and close friends.
In Francesca's initial appearance in City of Masks, she has been married off to the elderly Councillor Albani of Bellezza to qualify her as a citizen in order to be elected as Duchessa of Bellezza. Outraged at her cousin Rinaldo di Chimici, who forced her into the marriage, she demands that he annuls her marriage when she loses the election to Arianna Gasparini.[6]
In City of Stars, Francesca has remained in Bellezza while her husband is away in Cittanuova to oversee his vineyards and has become good friends with the new Duchessa. While Rinaldo attempts to obtain an annulment from his uncle, Pope Lenient VI, to dissolve the marriage, Francesca is reunited with Gaetano, who has been sent to Bellezza to court Arianna. She later joins the rest of the di Chimici family in Remora to celebrate the Stellata. After the Pope annuls her marriage to Albani, Francesca accepts a marriage proposal from Gaetano, whose suit to Arianna was refused. She and Arianna become close friends and Francesca resides in Bellezza until her wedding to Gaetano.
Francesca and Gaetano marry in City of Flowers and remain strong allies of the Stravaganti through their friendship with Arianna and Luciano Crinamorte and are one of the few people aware that Falco di Chimici remains alive in another world. In City of Ships, she and Gaetano support Beatrice when it becomes clear to them that she does not want to marry Francesca's brother Filippo. However, after they aid in spiriting Beatrice away to Bellezza, Francesca is called upon more often to keep her sister-in-law Caterina company. At the end of the novel, Francesca attends the wedding of Beatrice and Filippo Nucci, where Gaetano gives away the bride.
In City of Swords, Francesca is revealed to be expecting her first child with Gaetano and the couple are anxious at being apart when Fabrizio orders Gaetano to join him on a campaign to restore Fortezza to Lucia di Chimici.
Notes and References
Edit
Francesca is one of the few characters to appear in every single book