Matthew Wood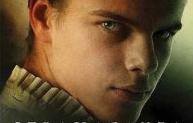 Occupation
Stravagante, Student at
Barnsbury Comp.
, printer's apprentice at the Scriptorium
Current Residence
Islington, London, England
Talisman
Leather-bound spell book
Matt Wood is a Stravagante and the main character of City of Secrets. He lives in London, England and attends Barnsbury Comprehensive.
Description
Edit
Matt is 17-years-old, an athletic young man who describes himself as "looking like a rugby player", which he also happens to be. He isn't at all musical, but is popular amongst his friends and enjoys sports.
Because he has severe dyslexia, he shows a strong aversion to reading and often feels inferior to others, despite the fact he has shown himself to be intelligent in other areas. Matt's difficulty with reading is exacerbated by the fact his mother, Jan Wood, is the English teacher at Barnsbury Comprehensive and his great-aunt Eva seems to believe that Matt simply isn't putting enough effort or lacks interest in reading. However, when Matt arrives in Talia, he finds that he can read without any difficulties.[1]
At school, Matt is moderately popular and is also dating a girl named Ayesha. However, Ayesha's friend Isabel notices that Matt is somewhat shy around others, perhaps because of his own insecurities, and is considerably more open and confidant in Padavia, where he is recognized as a local hero after the events of City of Secrets.
City of Secrets
Edit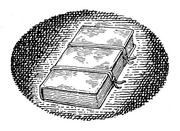 When Matt buys an old leather-bound book for his seventeenth birthday, from Mortimer Goldsmith. He falls asleep, and then awakens to find himself in Padavia, inside the Scriptorium of Padavia University. Here he meets fellow Stravagante, Professor Constantin, and takes on the identity of "Matteo Bosco," an apprentice printer at the Scriptorium.
During his time in Padavia, the law against magic is enacted. The practicing of magic, buying spells, enchantments, hexes or consulting a practitioner of magic is outlawed. The law also outlaws citizens from owning, purchasing, consulting, or printing magical books - the last of which Professor Constantin and Matteo continue to do.
City of Ships
Edit
Because the new Stravagante, Isabel Evans, is a friend of Ayesha, she is already aquainted with Matt, though they are not close friends. Matt and the other kids help the new Stravagante Isabel Evans to understand everything in Talia. He also travels to Padavia with Isabel[2].
Notes and References
Edit
Matt's Talian name derives from the Italian equivalent for Matt ("Matteo") and Wood ("Bosco").